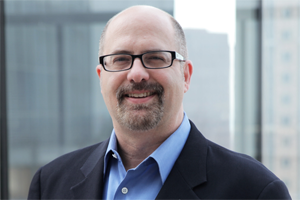 Patrick
CEO, Co-founder
Patrick Kerpan is the CEO and co-founder of Cohesive Networks. Mr. Kerpan is responsible for directing product, technology and sales strategy. Mr. Kerpan brings more than 20 years of software experience to the role of CEO and was one of Cohesive Networks' founders in 2006. Previously he was the CTO of Borland Software Corp which he joined in 2000 through the acquisition of Bedouin, Inc., a company that he founded. Mr. Kerpan was also the vice president and general manager of the Developer Services Platform group at Borland, where he was instrumental in leading the Borland acquisition of StarBase in 2003. Before founding Bedouin, Inc., Mr. Kerpan was a managing director responsible for derivatives technology at multiple global investment banks.
Dwight
CFO – COO, Co-founder
Dwight Koop is cofounder and COO for Cohesive Networks. His experience spans enterprise IT and entrepreneurial startups. Dwight was global head of data center operations and security for Swiss Banks capital markets and O'Connor and Associates. He was one of the founders and an EVP of the Chicago Board Options Exchange during its early and rapid growth years. As COO of Bedouin, Inc, he was instrumental in its acquisition by Borland, and as a VP at Borland he played a significant role in its acquisition of Starbase. He was also COO of Signet Assurance, where he is proud to say his engineering team consisted of Eric Hughes, the noted cryptographer, and Bram Cohen, the founder of BitTorrent. Mr. Koop is also the Managing Member of Leporidae Holdings LLC, a private asset management company. Leporidae recently sold its interest in Rabbit Technologies Limited to VMWare.
Ryan
President, Co-founder
Ryan Koop is the President at Cohesive Networks. He is responsible for marketing, product management, and product engineering as well as manages teams for public relations, international events, and content marketing. His role spans the technical product development, customer support, business development and thought leadership needs of a growing company. Previously, he worked at a trading platform software company in the US Derivative Markets. Ryan is an Amazon AWS Certified Solutions Architect – Associate.
Chris
Global Director of Sales
Chris Purrington is Global Sales Director at Cohesive Networks and Managing Director of Cohesive Networks UK. Mr. Purrington is responsible for worldwide sales, with over 20 years in the software industry. Chris has extensive experience in leading ISVs to success in EMEA, including 9+ years at Application Lifecycle Management company Borland where he was UK MD and VP UK, Ireland and Africa.
Bryan
Head of Research and Development
Bryan MacLean is the Head of Networking and Security Software Research and Development. He is responsible for leading a team for the development of cloud based networking and security products. He brings over 20 years of software architecture, management and development from large organizations to startups to Cohesive Networks. Previously he held positions at Ping Identity, Borland, Microfocus, Northern Telecom and founded Simunication that was acquired by Borland Corp.
Marla
Compliance Officer 
Marla Baratz is the Compliance Officer of Cohesive Networks. She is an accomplished New York licensed attorney with diverse business and corporate legal background as both a transactional attorney and business consultant for a range of businesses, including Fortune 500 companies to small technology start-ups. Marla is skilled in many areas of corporate work, intellectual property licensing, contract drafting and negotiations.