Datacenter Connect
Simplify your network with a single ingress point for your cloud WAN. Stop paying more for added complexity. VNS3 provides a secure cloud gateway for your datacenter workloads.
Datacenter Connect Architecture with VNS3
One common architecture for enterprise software vendors require's datacenter connections for their customers. With VNS3 you can securely connect your customers quickly and provide an encrypted overlay network for verifiable control and security of your customer's data.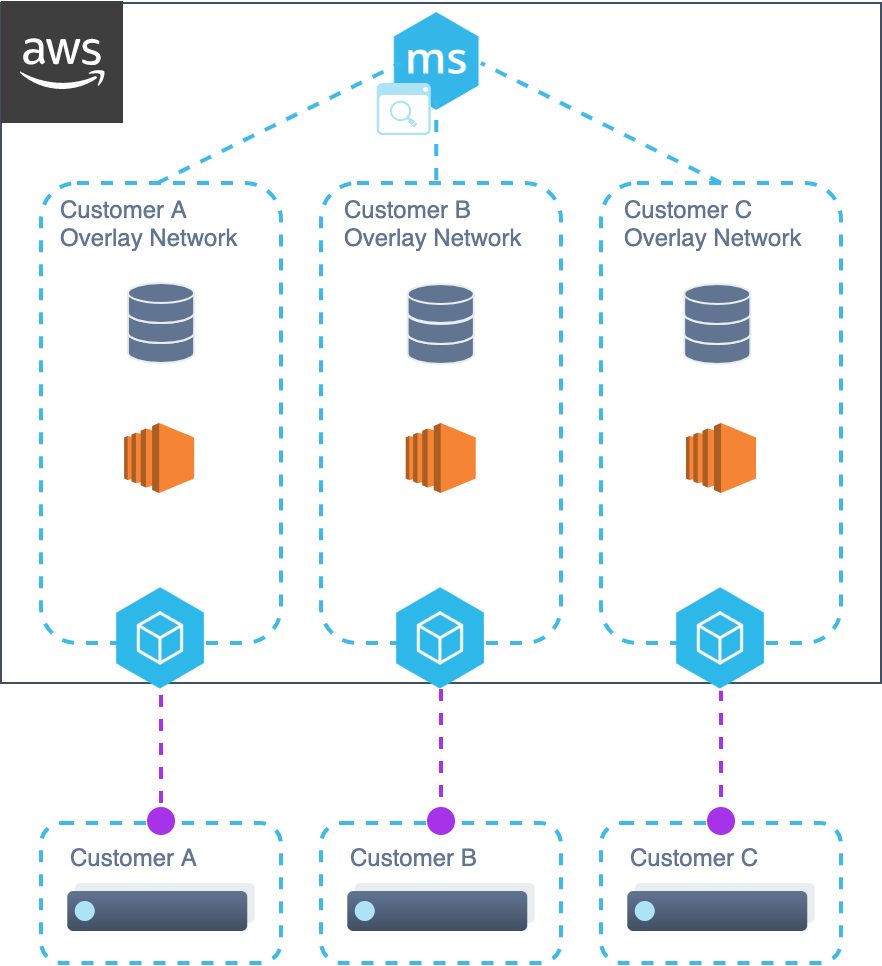 Each customer has a fully isolated and encrypted compute subnet. The VNS3 controllers are connected to VNS3:ms, providing a single management console for alerting, backups, admin access management and visibility into the network.
Manage Your VNS3 Topology with VNS3:ms
VNS3 management system provides a single console for managing your network's connectivity, security and admin controls. With VNS3:ms you have full visibility into your network topology. Manage and automate backups, configure VNSs in your topology, architect for high availability and more.